Dear Cadets and Parents/Guardians,

Air Force Junior ROTC is more than just another class. Cadets are expected to work to develop themselves as excellent scholars; positive, supportive leaders; and citizens of character dedicated to serving their communities. Cadets who strive for success as scholars, leaders, and citizens will find many doors open to opportunities not available to other students at Bessemer City High School.

We have high, yet attainable standards. It is important to understand that the nature of the AFJROTC mission, as well as its high visibility within the school and the community, requires its members to adhere to higher academic and behavior standards than might normally be found among the student body.

Participation in Air Force Junior ROTC is a privilege. Cadets who apply themselves to the academic program and mandatory participatory activities, wear the uniform properly each week, and demonstrate the qualities of a lady or gentleman should have no difficulty.

Throughout the school year, the emphasis in AFJROTC will be on developing leadership, followership, teamwork, poise, and self confidence. AFJROTC strives to develop young adults who are independently responsible with high levels of personal honor, self-discipline, initiative, attention to detail, and concern for others and their community. Our curriculum and grading policies support these objectives.

Cadets will begin the school year by receiving a thorough review (in class) of the guidelines and expectations of the Bessemer City High School AFJROTC course that are explained in the Cadet Guide. Each cadet will receive their own copy of the Cadet Guide once the review has been accomplished. Parents and Cadets can also view the Cadet Guide at: http://lanier.bcss.schoolinsites.com

Cadets will successfully complete this class by putting forth the necessary effort. Any cadet who needs help can see his/her instructor before, during, or after school. Studies have shown that cadets who excel in AFJROTC usually excel in life.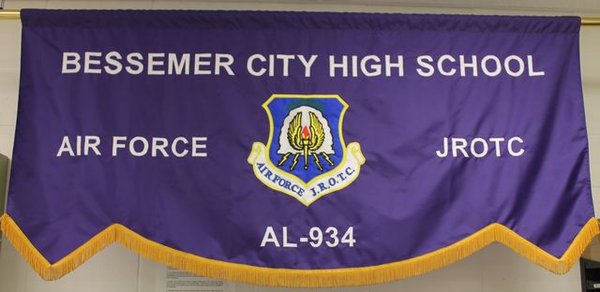 Contact:
Master Sergeant(MSgt)
William Walker Jr.
205.432.3754